Due to supply chain disruptions and new warehouse safety measures some shipments may be delayed up to 72 hours.
LeveLock All-Angle Fish-Rod Mount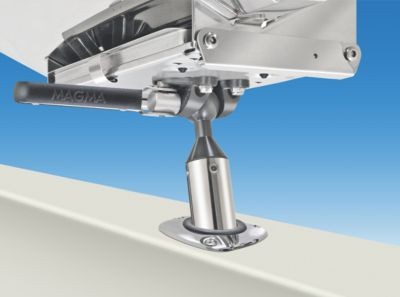 Fits all Rectangular Grills & "SM" Tables
This improved version of Magma's most popular mount is hard anodized to aircraft quality for the greatest resistance to corrosion. The range of this already highly adjustable mount has been increased, making it extremely strong, corrosion resistant and versatile. Fits standard fish rod holders.