Due to supply chain disruptions and new warehouse safety measures some shipments may be delayed up to 72 hours.
Professional Series Nesting Stainless Steel Colander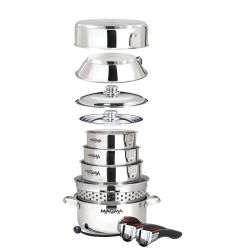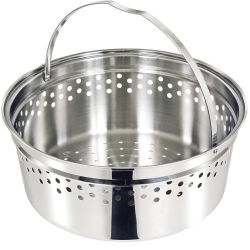 Nests In All Magma Cookware Sets
This Professional Series Gourmet Nesting Colander, Steamer, Crab and Pasta Cooker fully nests in any Magma cookware set. It is constructed of 100% 18-10 Stainless Steel, designed to use inside of any Magma 5qt Stock Pot, and is dishwasher safe. The handle allows for easy use while folding out of the way during cooking and storage.
Whether its cooking pasta al dente, steaming shell fish, or washing and straining fresh vegetables this Colander, Steamer, Crab and Pasta Cooker is a must- have addition to any chefs Magma cookware set.