Pipe Fittings & Tubing for Steering and Engine Controls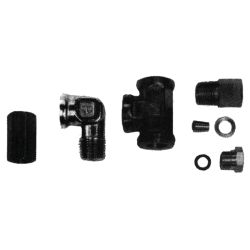 Unplasticized NylonTubing
Use 5/16" fittings and tubing on older compact steering and engine control systems.
Use 3/8" fittings and tubing on newer compact steering systems, and as return line on any Hynautic manual steering system.

Note: Teleflex has purchased the Hynautic company, and some part numbers have been superseded. 3/8" nylon tubing is now under Teleflex HT5xxx kits; see Related Products, below.