This supplier is working with reduced staff and/or significant supply chain disruptions. If items do not show a specific quantity in stock it is likely to be delayed past the ship date shown. Thank you for your patience.
Replacement deck hatch for 1980s boats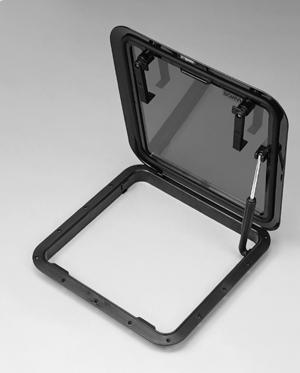 Overall size is 19-1/8 x 19-3/8 inches, cut out size is 16-7/8 x 16-7/8 inches.
Available in black or white frame. Choose from opaque white lens or smoked lens.