Save 10% on the Chart and Guide Combo! Ends December 1st
Sail Trim Chart and Guide Combo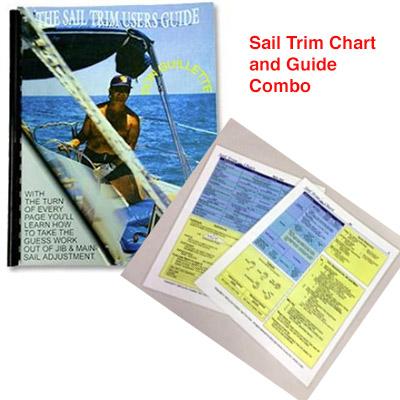 For a limited time, get the ever-popular Sail Trim Chart and Guide together and save!


The Sail Trim Chart is a laminated, at-a-glance guide to better sailing performance. Written in easy-to-understand language with numerous illustrations, you'll keep it by the helm whenever you sail. It features every jib and mainsail adjustment for all points of sail and common wind conditions, plus much more more. With value for novice and experienced sailors alike, it is an indispensible guide to learning or refining sail trim in real-world conditions.

The Sail Trim Guide tells you why you are making a particular sail trim adjustment on your jib and mainsail. Each jib and mainsail control is identified, it's function and use explained in simple, plain English. Binding: Spiral Bound.