Drinkware, Lexan, engraved with boat name
This top quality Strahl drinkware is virtually unbreakable in normal use! Each one is carefully engraved with your boat name and nautical design, making these ideal for use aboard your boat, by the pool, or anywhere.

Feels Like Glass In Your Hand

This isn't your grandma's Lexan drinkware. Each vessel has a more substantial feel, a little more weight, and a polished finish quality that will make your guests think they're drinking from real glass. Until they drop it on a winch... then they'll know it's Lexan.

Made by Strahl

One of the top makers of quality drinkware, Strahl products are known for their exceptional weight, clarity, elegance, and durability. They've made the finest outdoor and marine drinkware for 25 years.

One Day Engraving

Your drinkware is custom engraved and shipped the day after we receive your order. But despite this unmatched speed, each item is carefully engraved to rigid quality standards.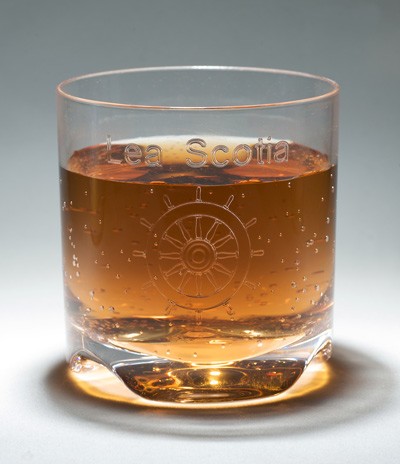 Instructions
Using the photos above, select a quantity of each item to be engraved.
Click the Continue button below.
On the next screen, choose a design and type font.
Enter your text. Text will be engraved EXACTLY as you enter it.
Add the order to your shopping cart with the button at the bottom of the screen