Due to supply chain disruptions and new warehouse safety measures some shipments may be delayed up to 72 hours.
AC Digital Frequency Meter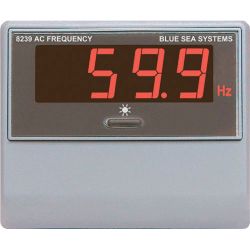 Dedicated, accurate meter for devices sensitive to AC frequency
Displays frequency from 40 to 90 Hz in 0.
1 Hz increments
3 display brightness levels and manual sleep mode for power conservation
Splashproof front
Display character size: 9/16"