This supplier is working with reduced staff and/or significant supply chain disruptions. If items do not show a specific quantity in stock it is likely to be delayed past the ship date shown. Thank you for your patience.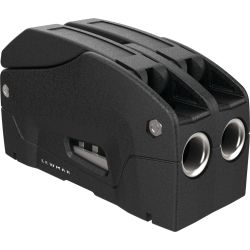 The D1 clutch is designed for high load applications on boats up to 32 feet, and low load and control line applications on larger boats.

Maximum holding power for all clutches relates line size to clutch size, maxing out between 5,000 and 6,000 lbs.
Use 1/4" pan head fasteners
SWL: 1,100 lbs.