BA15d LED Double Contact Bayonet Bulb - 9 LEDs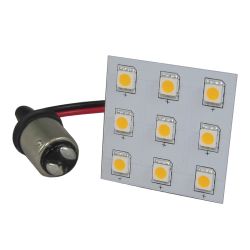 Lunasea Lightings Double contact Bayonet BA15D LED lights are an excellent replacement option for halogen and other heat producing bulbs.
They have an extremely long life of over 50,000 hours and consume very little energy.
Light output equivalent to a 15 Watt halogen bulb.