Black Plastic Navigation Lights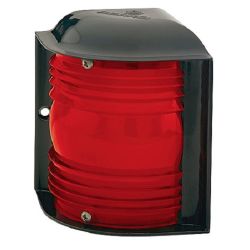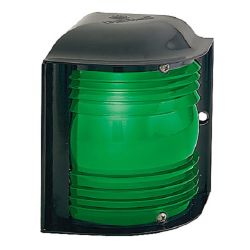 Power Vessels to 65.6 Feet 2 & 3 Nautical Mile Visibility
Except for Fig. 108, these lights are ABYC A-16 certified to be used only as original equipment replacement fixtures on power driven vessels; not certified for new construction. Fig. 108 is USCG (2 nm) approved and may be used on new power vessels. Black plastic body.
For 12, 24 or 32 volts; bulb NOT included
Fig. 108 all-round light is supplied with a dark gray tinted globe (to conform to intensity specifications, Annex I Section 8) and is tapped for 1/2" pipe, but it can be surface mounted by removing the base
Size: 5-1/4"H; fig. 108 6"H x 3-3/8"dia.