Due to supply chain disruptions and new warehouse safety measures some shipments may be delayed up to 72 hours.
Strate 7.5 Qt. Stockpot with Lid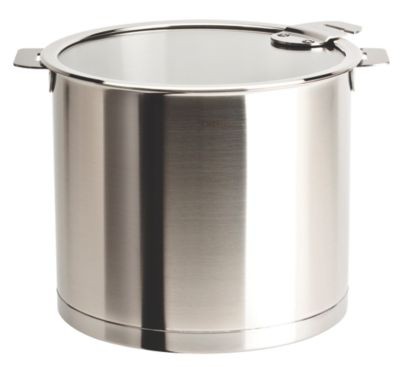 Stainless Steel (Handles Not Included)
18/10 stainless cooking pot, brushed finish, removable grips. The integral "L" heat-diffusing base, which performs particularly well on induction hobs, on Cristel Removable Strate stainless stock pots enables large quantities of liquid to be rapidly brought to the boil and left to simmer without sticking to the bottom. The cooking pot is ideal for the preparation of soups and stews, lobster or something as simple as pasta. Make draining easier with a compatible pasta cooking insert. Strate cooking pots are made of 18/10 stainless steel. They preserve the taste of food and are easy to clean after use. Requires removable grips.