Due to supply chain disruptions and new warehouse safety measures some shipments may be delayed up to 72 hours.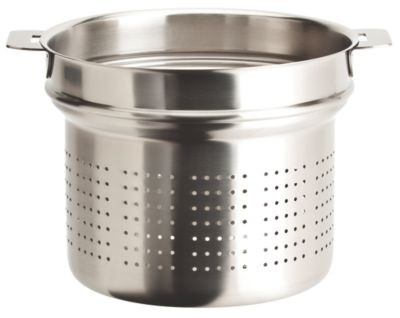 Stainless Steel (Handles Not Included)
Removable Strate brushed 18/10 stainless pasta cooking insert. Perfectly suited for use with Cristel cooking pots, to cook pasta the right way: in a pot taller than it is wide, with one litre of water for every 100 g of pasta. Suitable for cooking asparagus. Strate pasta cooking inserts are made of 18/10 stainless steel. They preserve the taste of food and are easy to clean after use. Requires two removable grips.