Due to supply chain disruptions and new warehouse safety measures some shipments may be delayed up to 72 hours.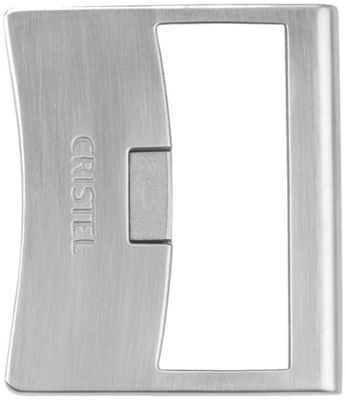 Stainless Steel - Sold Singly
Cristel is a French company located on Fesches-le-Chatel, France. Cristel is today the international leader of the "Cook and Serve" removable concept; is perpetuating the story of one of the oldest French cookware factory (1826). The Cristel collections are an alchemy between ergonomics, performance and design. Each tool is thought so that its use is easy, its technical performances are optimal and its design is a true pleasure for eyes.

Each product is imagined, designed and made in France; with the finest quality, handcraft and materials.

Cook & Serve: the Concept. The Cristel handle-free design transforms a performance cooking utensil into an elegant serving dish that will keep the heat locked throughout the metal. This allows that a saucepan becomes a casserole dish, a pan becomes a serving dish, a frying pan becomes a dish. Products are suitable for all cooking sources including the oven (with or without the lid).

COOKWARE AND REMOVABLE HANDLES ARE SOLD SEPARATELY. PLEASE INSURE THAT YOU HAVE BOTH TO COMPLETE YOUR SET.