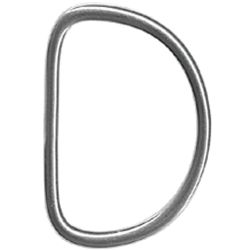 Drop-Forged Stainless Steel
These rings are hot drop-forged in one piece - not just bent and welded. Drop-forging is a superior process resulting in increased structural integrity of the metal, and higher real-world strength ratings.
Each part is polished, then the finish is passivated to create durable surface which is highly resistant to corrosion.