Due to supply chain disruptions and new warehouse safety measures some shipments may be delayed up to 72 hours.
Cast Lead Marine Terminal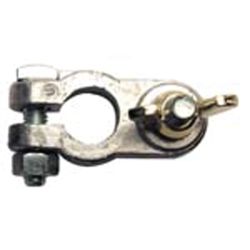 Easy Removal of Connector from Battery
Marine battery terminals have stud, instead of crimp, cable connections. This allows for easy disconnection of the battery cable, as well as stacking of multiple cables on the same battery terminal. Universal terminals fit either positive or negative battery posts.