Complete Electronic Engine Control System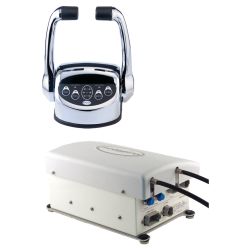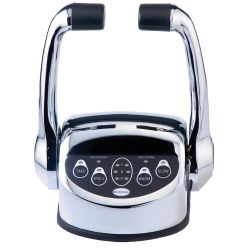 Complete Electronic Engine Control System
No more running to the engine room to change settings; configuration of the Complete Controls System can be done from the main station control head keypad making it easier to adjust settings. Use with a Control Processor for engines with electronic controls, or Smart Actuator for engines with mechanical controls. (See following items.)
Each smooth-action lever provides combined direction (gear) and throttle control for one engine
CANbus Technology - simplifies wiring and allows adding additional control stations with greater flexibility
Optional handheld remote for anchoring and docking maneuvers
Additional features include: gear position indicator, gear lock-out capability, station lock-out, selectable station control transfer, 7 adjustable high idle settings (especially useful for trolling and docking), and dual battery inputs
Brightness control head keypad lights for daylight or nighttime operationNote: Each complete engine control system will require a terminating resistor to be plugged in at each end of the chain of components.