| Johnson Marine Hardware |
LS Series Lifeline Fittings with Eye Terminals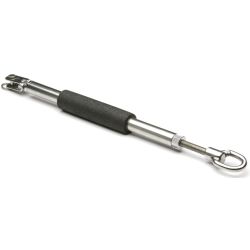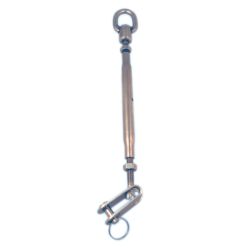 Can Be Used with Spliced Hi-Tech Line
Johnson offers these popular lifeline fittings with eye ends as a weight saving lifeline innovation. These fittings are typically used with today's high-tech, low stretch line like New England Rope's WR Synthetic Lifeline, or Samson's Amsteel or Amsteel Blue spliced onto the eye terminal.

T-316 Stainless steel
Professional splicing is recommended

Note that while Johnson continues to offer these particular fittings on a "Special Order " basis, they have a new series of Splice Line Lifeline Fittings which are purpose-built with specially formed splicing eyes to better support tight synthetic fiber eye splices. See Related Items, below.