Stainless Steel Portlights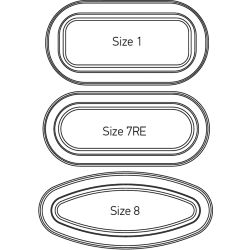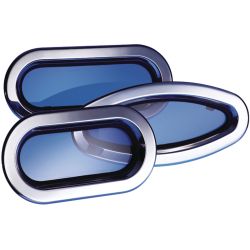 With its highly polished stainless outer frame, the Stainless Portlight will really shine on your boat. The handles and hinge system were designed to leave the lens clear of obstructions, giving it an uncluttered view and a clean, modern look.

ABS plastic trim
Can be installed with sealant or closed cell PVC tape
Trim with clean styling
Easily fitted by clamping the cabin sides between inner and outer frame with included screws fastened into the outer frame
Full range of spare parts available
Frame is stainless steel
Acrylic lens is tinted gray
Molding color is gray
Trim color is white or chrome, depending on the model
Opening and fixed (deadlight) versions
Trim and insect screen included
Hull thickness: 9mm minimum, 30mm maximum
Included mounting fasteners fit hull thickness 12-17mm
CE marked

Custom Ordered Item
Please confirm if you need opening or fixed portlight before ordering.