Garden Hose to Pipe Adapter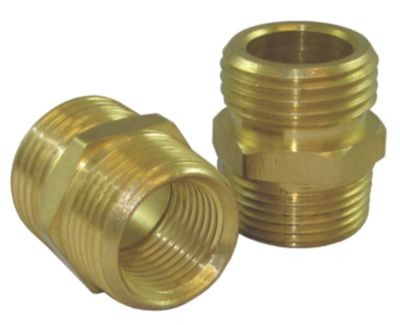 Use to connect female garden hose end to female pipe outlet. Yellow brass.
NPTF: Dryseal American National Standard Taper Pipe Thread - no sealant is needed for a seal

Note: Garden hoses come in several (internal) hose diameters - 1/2", 5/8", and 3/4", but the end fittings are the same size on all of them they have to be able to fit on a standard water spigot/faucet.