Due to supply chain disruptions and new warehouse safety measures some shipments may be delayed up to 72 hours.
20514 Combination Fire Detector - 194DegF Fixed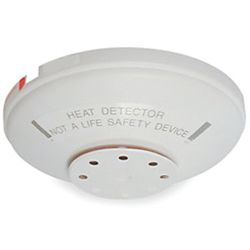 Remote Fire Detector, 194F that is a combination of Fixed and Rate of Rise.
Normally open contacts.

Compatible with any Aqualarm Fire Panel
UL and ULC Listed
Complies with Transport Canada, 10.3 Fire Detection and Alarm regulations
Diameter 5.25"
Height 2"