Due to supply chain disruptions and new warehouse safety measures some shipments may be delayed up to 72 hours.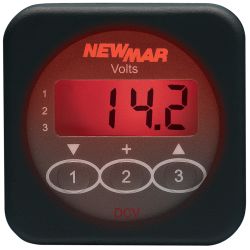 For three battery banks, 12 and/or 24 volt systems.
Reads to the nearest 1/10 volt. Features a programmable high/low voltage alarm circuit for each bank. NMEA 0183 compatible for PC interface. Only available in 2-1/2" version.