Chafe Guard - Flexible 316 Stainless Steel Rub Strake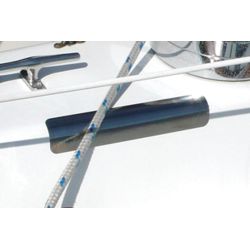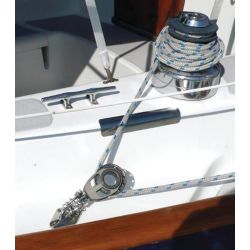 Prevents Ropes From Damaging Your Boat
The best way to keep your ropes from rubbing, chafing, scratching or damaging your wood or fiberglass No Wear Guard pads are thin, flexible, adhesive, stainless steel pads. Apply to a gelcoat or varnished surface for semi-permanent, anti-chafe protection for your boat. Easy to fit, self adhesive pads
Polished marine grade stainless steel
Filling repairs shpuld be carried out before applying
Avoid impossible gelcoat colour matches
Available in two sizes: 2" x 6" or 2" x 9"