Due to supply chain disruptions and new warehouse safety measures some shipments may be delayed up to 72 hours.
Basic -20 Windshield Wash - Blue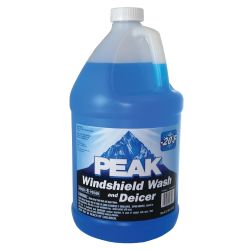 Use Full-Strength - No Mixing Required
The PEAK Basic -20 Windshield Wash is a conventional blue all-season windshield cleaner that is safe to use in any ride. Our formula powers through windshield dirt and grime & resists freezing down to 20F.