Merriman / Yacht Specialties Pedestal Control Head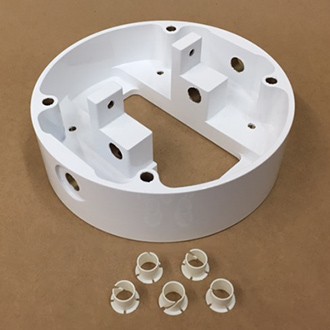 Yacht Specialties (aka YS) and Merriman are long gone but the easily-damaged pedestal / wheel control head is now available again, better than ever!


The replacement unit is precision machined from a piece of solid aluminum, then powder coated white. This is far superior to the plastic part on the original pedestal, and will probably outlast your hull. 7 inch diameter, fits all known YS and Merriman pedestals.

Comes with a one year warranty.