Mounting Adaptor - for S3U Threaded Tank Sensors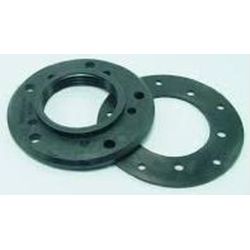 Hunter used two different sensor styles.
The replacement can be used for either of these W2-50 or W2 17. If you have the W2-50 or the W2 17 you will also have to replace your Gauge. We also have listed the mounting adapter that is plastic.



The sensor unit is fully insulated to protect against dangerous electric currents inside the tanks. The New Sensor are 316 Stainless Steel instead of the original Plastic.



The sensor threads are 1.25" BSP - straight male British pipe thread - with O-ring seal.



The sending unit length is measured from the top of the threads to the tip of the sensor. Confirm that you sensor is 18 inches at the time of ordering.