Due to supply chain disruptions and new warehouse safety measures some shipments may be delayed up to 72 hours.
| Seapower Marine Products |
Scratch and Oxidation Remover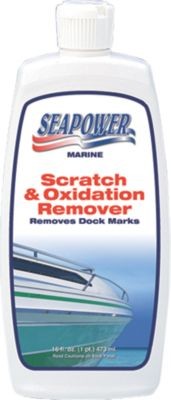 For Gel Coast/Fiberglass Surfaces
A one of a kind product which restores color to the exterior boat surface, and removes oxidation. Brings back original color and luster while removing the heaviest surface oxidation and fading. For gel coast/fiberglass surfaces.