Due to supply chain disruptions and new warehouse safety measures some shipments may be delayed up to 72 hours.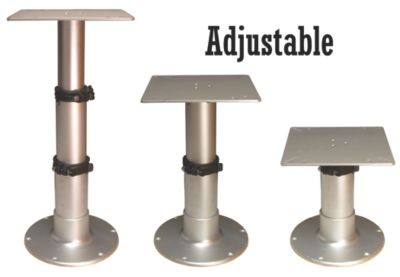 Anodized - Adjust 12-3/4"; 20"; 28"
12-1/2" square table mount. 12" diameter base with 11" hole pattern for added stability. Nylon clamping bushings with stainless steel hardware. Gas powered height adjustment.