Due to supply chain disruptions and new warehouse safety measures some shipments may be delayed up to 72 hours.
AT-9 Glue-On Aluminum Wire Tie Mounts - Use With Up to 3/8 in. Wide Wire Ties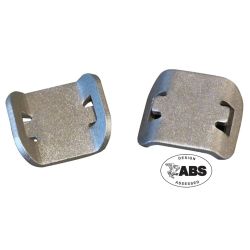 Used with Stainless Steel or Nylon wire ties up to 0.4 inches wide. 250 lbs tensile strength when bonded with AT-6030 adhesive manufactured of 5052 marine grade aluminum for UV and salt water resistance. Ideal alternative to welding or drilling and tapping to mount hoses, conduit, etc.