Seaclo Toilet Repair Kits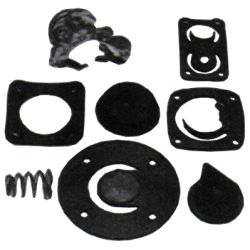 These kits contain all the necessary parts to put a Seaclo in A-1 condition.
In general, they consist of cup leathers, flap valves, gaskets, packing and screws, as well as check valve ball, discharge backwater check (Joker) valve, inlet packing and spring. The parts are packed in an individual box with a complete parts list.