Due to supply chain disruptions and new warehouse safety measures some shipments may be delayed up to 72 hours.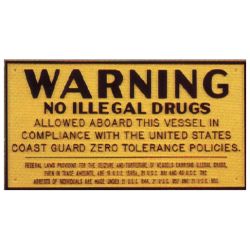 Avoid the Risk of Arrest and Seizure
The United States Coast Guard maintains a zero tolerance drug policy. Avoid the risk of arrest and seizure with Bernard's 6-3/4" x 4" self-adhering plaque. Recommended for all commercial vessels.