Due to supply chain disruptions and new warehouse safety measures some shipments may be delayed up to 72 hours.
Navigation Light Molded Plastic Identi-Plates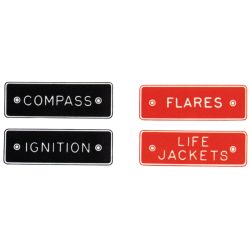 Choose from different plates molded in plastic with white letters and bevel on black background, except as noted.
1-1/2" x 1/2".Use these plates to label your navigation light switch functions.